Garage Door Near Me, Inc - 24/7 LOCAL
YOUR Garage Door Repair In Orange County
garage door roller replacement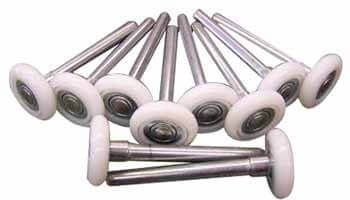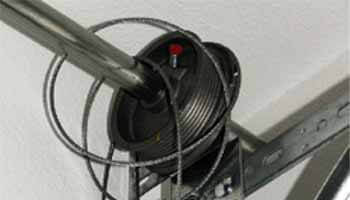 garage door off track repair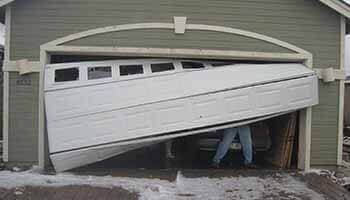 Best Garage Door Repair In Orange County
For those looking for garage door installation or repair in Orange County CA, qualified technicians of Garage Door Near Me can handle any necessary repairs. Whether your garage door is stuck, off the rails, or needs a complete replacement, we are here to help. Even if you need emergency help, we're here anytime to get your door working again. Our fast and friendly team will be there to help you get back to normal soonest possible. We know how it feels to be stuck, and we'll be there anytime day or night to fix whatever the issue may be.
Qualified Professionals
Garage doors have more than 200 working parts, and only a qualified professional can expertly assess the situation. Those moving parts can also be very dangerous if not handled properly. The large spring which holds the door and assists in moving it up and down is under a great amount of tension. Only a technician with the proper tools can perform a broken spring repair. And, only an experienced professional can make the judgment if a spring needs a total replacement. It is vital that homeowners do not perform this on their own.
Models Differ
For broken springs or other garage door repairs, Garage Door Near Me can also fix any model of garage door. We have the knowledge and parts for every make. Even if your garage door is older, we can still inspect and repair. If a new door is recommended, we have hundreds of models from which to choose and the experts to do the job right. Whether, it is a cable repair, remotes repair, or off track repair, we are prepared to service anytime. Garage Door Near Me is the name of quality and convenience with our 24-hour service!
Specialty Doors
We can even service a commercial garage door and custom wood & glass garage doors. Some garage door repair services can only offer their customers help with certain makes and models, or can only service the ones they sell. Our top team of professionals can really do it all. Commercial garage doors are typically very large and the parts are much different than those used for residential garages. Wood and glass garage doors are also unique in their parts and services. Because we only service our own community, we are able to provide every door repair there is.
If You're Stuck
There are not many service problems in your home which can upset your whole life. But, being stuck inside or outside of your garage definitely makes everyday life very difficult. If your car is stuck inside the garage with a door which won't open, you may be able to open it yourself, but then, how can you close it? This can prove dangerous and unsafe. Garage Door Near Me is just a phone call away. Don't worry over safety! Let our qualified and trained professionals get you back on the road, safely. Emergency garage door repair is one of our many specialties and we will never let you down.
24-Hour Service
You may find that your garage door seemed to be working fine, then suddenly won't move at all. No matter what you try, it just won't open or close. This could be a very simple fix. You may just need remotes repair or sensors repair to get the job done. These simple parts are easy to fix. However, they are also the type of part which doesn't appear to be broken. Only a trained technician can do the testing to find the problem. The best thing to do is call a local garage door service which can quickly arrive and inspect the parts. Garage Door Near Me is simple and quick when you call our 24-hour service.
Local Community
Garage Door Near Me is very proud to be a local service provider. We have been in the community for many years and we are honored to serve all of our local customers with our knowledgeable and helpful team. No matter what the issue might be, and even if you might need replacement parts, we have what it takes. We want to make sure you are safe and your garage door works at its very best. We will make sure everything is working at top performance and perform maintenance, so your door will keep working for many years to come.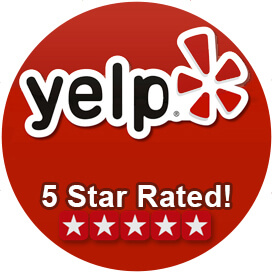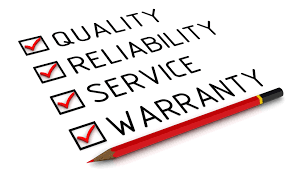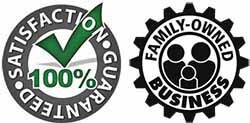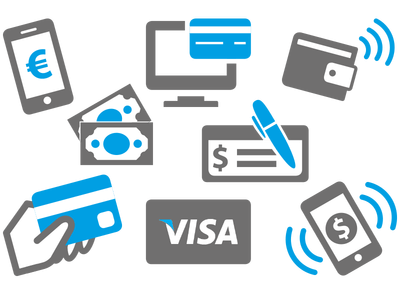 These guys are the BEST! I had Garage Door Near Me come out and do some repairs on my old garage door and they were great--very knowledgeable, affordable, and friendly. When we eventually needed a new door, Garage Door Near Me did an AMAZING job. We needed a custom-fit, and Leo and his team are very accomplished craftsmen who were able to get the job done well. Leo was great at notifying me when they needed to come get additional measurements, emailing me when the door was on its way, and always available when I had questions. The whole team was very friendly and professional--they left the place very tidy and walked me through on how to use my new door operator and security lock. I appreciated how much I could see that Leo and his team really love their work, and their enthusiasm shows in my new door. We could not be happier with their service--I HIGHLY RECOMMEND!
Location: Orange County, CA
Service Requested: Garage Door Repair
I am so impressed by this company. On Monday my garage door had a spring snap and came crashing down. Not realizing exactly what had happened I tried to open the door again and the electric garage door opener actually pulled itself off the door trying to raise it. I had no idea who to call to fix it but found Garage Door Near Me on Yelp. With all the positive reviews I decided to give them a call on Tuesday. Wednesday morning they came first thing and had my problem fixed in less than 1 hour. Professional, thorough and great communication.
Location: Orange County, CA
Service Requested: Garage Door Spring Repair
We had Garage Door Near Me replace our Genie garage door opener because I had heard those openers were having issues. I was able to easily schedule an appointment to have them come out within a week and Leo and his team were professional, kind and friendly. I especially appreciated that he explained up front what the cost would be, and he took the time to explain what they did and how I can better maintain my door. Outstanding customer service and overall service - would use them again in a heart beat!
Location: Orange County, CA
Service Requested: Garage Door Opener Repair